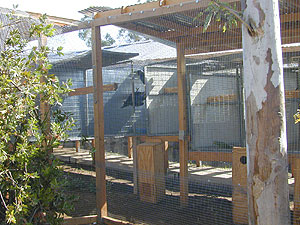 The flights to the left will be for Hahn's Macaws. We plan to set up a lots of new pairs of this cha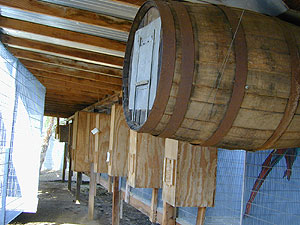 A wide aisle behind the flights protects our nestboxes and nesting barrels. We only use wooden nests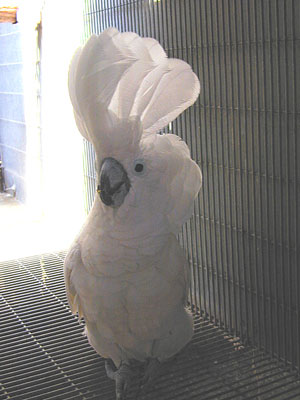 This is one of our best Umbrella Cockatoo breeders, a lovely hen domestically bred by Bob Berry. Bob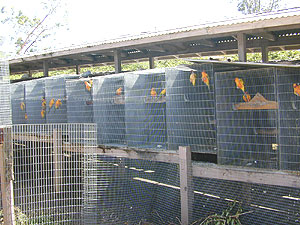 This is the back of the Sun Conure area.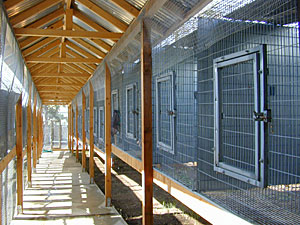 These flights to the right are for Amazon and Pionus Parrots, for large macaws, and for flocking gro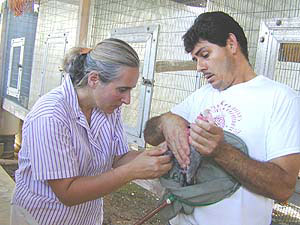 Tracy and Alberto examine a Rose-Breasted Cockatoo.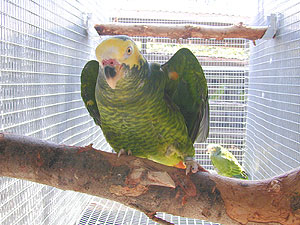 This beautiful domestic-bred Yellow-Faced Amazon loves his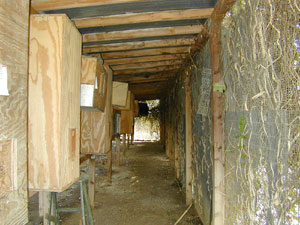 This is the rear aisle of our Amazon area.